Goethe Spa House
Enjoy your stay in the spa house which will transport you into history with its unique atmosphere. Goethe Spa House provides comfortable accommodation in single rooms, double rooms and suites.
Accommodation with a touch of history
Equipment of spa house rooms
Spa house has single rooms, double rooms and suites.
• Separate bathroom and toilet in each room
• TV, refrigerator, safe
• WI FI connection
• The building is equipped with an elevator
The spa house features a sedentary thermal pool and a Thai massage parlor.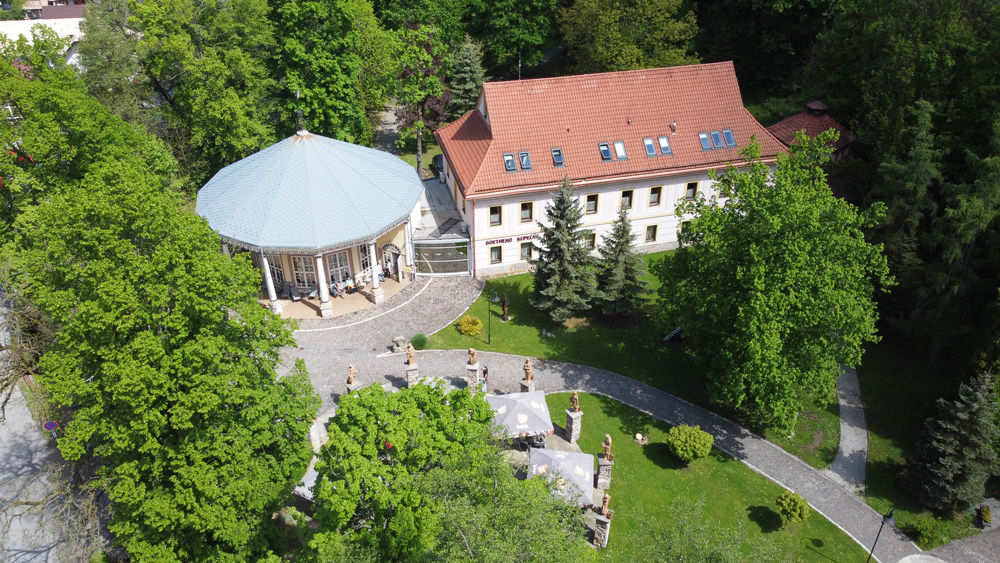 Part of the Spa house
Kursalón - historical café
Part of the Goethe Spa House is a reception office, a main reception and an office of the head of operations. At the front part, there is a beautiful historic Kursalón - a café that you can use during your rest to relax with a coffee, a refreshing drink or a delicious homemade dessert.
Kúpeľný dom Goethe